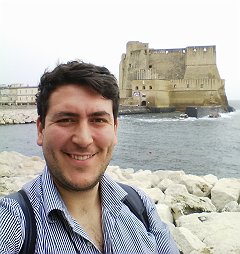 Registered user since Tue 23 Nov 2021
Bio:
I am a Post-Doctoral Researcher at Federico II University of Naples in the Department of Information Technology and Electrical Engineering. My research interests include Dependability (in particular Fault Injection Testing) of Operating Systems and Cloud Systems. I'm a member of Dependable Systems and Software Engineering Research Team (DESSERT) group.
Furthermore, I collaborate actively as researcher with CINI laboratory (Consorzio Interuniversitario Nazionale per l'Informatica) of University of Naples Federico II.
Affiliation:
Università degli Studi di Napoli Federico II
Research interests:
Cloud Computing, Virtualization Technologies, Operating Systems Reliability, Fault Injection Testing
Contributions